Receiving an allowance is probably the first big step in your kids' financial education. It gives them a taste of financial independence, and more importantly, financial responsibility. There are many ways to approach an allowance system. The best way for your children depends upon you, your family, your beliefs, and your finances.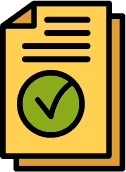 Requirements
Some parents tie an allowance to household chores. Others feel that chores are a core element of family participation and are separate from jobs. There's no right answer but whatever you choose:
Always tie an allowance to financial responsibilities and purchase responsibilities.
Never tie an allowance to grades.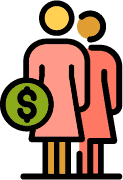 Adjustments
Your kids' allowances should be reviewed and adjusted annually. A birthday is an ideal time to evaluate a raise and implement additional purchase responsibilities. Here are some things to ask yourself when determining appropriate amounts:
What can your family afford?
What amount aligns with your family values?
Are you giving yourself enough financial flexibility to increase the allowance as your kids grow older?
What extra amount of income are your kids earning from jobs?
How financially responsible have your kids been over the past year? Are they ready for more responsibility?
If not, it's time to evaluate what you've done to help them become more responsible, and how you might help them, going forward.
What additional purchase responsibilities are they ready to assume?
How much do the additional purchase responsibilities cost? How frequently should they be purchased? Do they warrant an allowance adjustment?
Is the budget large enough to grant your kids some independent financial decisions, without being so large that they develop false expectations or fail to learn the lesson of budgeting?
Does the allowance accommodate target levels for saving and giving?
Discussions
Allowance adjustments shouldn't just be doled out automatically each year. Use the opportunity to talk with your kids about their money management. Give constructive, positive, and supportive feedback, both during this 'annual review' and throughout the year. Suggested topics to discuss include:
Talk about how well your kids have managed their allowance, where they've done well, and where they could improve.
Review the proposed amount of their allowance for the upcoming year, plus any other changes such as frequency.
Develop a realistic budget with your kids, helping them to plan for current and new responsibilities.
Give suggestions on how to monitor spending and save for goals and giving objectives.
Agree on how you're going to work together, giving your kids more independence while staying in the loop.
Ask your kids how you can provide better guidance.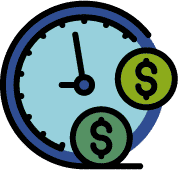 Frequency
Allowances should always be paid in cash. Weekly allowances are best when your kids are younger. Around age 11, the frequency should change to bi-weekly (every other week). As your kids enter high school, a monthly allowance is recommended. These progressive steps help to teach your kids better budgeting skills.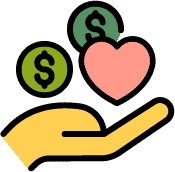 When Your Kids Need More
It's inevitable that your kids will come and ask for more money. When they do, discuss needs versus wants, and why they're asking for more. If you support the objective, offer two solutions:
Jobs to earn extra income.
A short-term loan.
Resources
There are several online resources and apps available to help you and your kids monitor their allowance, relative to their goals and budget. These tools make financial learning easier and more fun at the same time!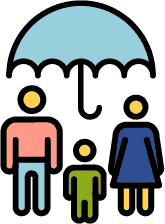 Problems
We typically don't recommend adjusting your children's allowance as a punishment for bad behavior. Allowances should only be reduced if they are leading to inappropriate or dangerous behaviors. This is a personal parental decision. If you need to reduce the allowance, think of safer ways in which your kids can still participate in learning experiences without the same level of financial access.