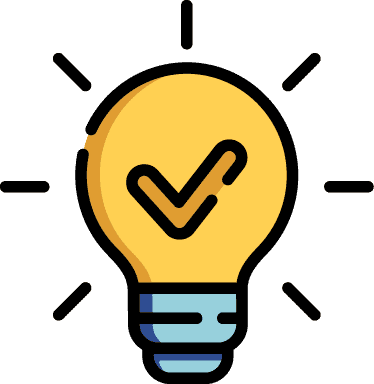 A great lesson is that fun activities don't have to cost money. We offer a long list of creative indoor ideas, especially for challenging rainy days.
Watch a free movie.
Free movies are available on TV (remember the popcorn!). You can also check local listings for community showings in large parks and other venues, particularly during summer. Movie theaters might also offer cheap kid options throughout the year.
Have fun with group storytelling.
Have your kids come up with happy, scary, or just plain silly stories through collaborative story telling. This is an ideal activity while waiting at a restaurant, doctor's office, etc., and can be easily adapted for children with special needs. Everyone takes it in turn to say one or two sentences to progress the story. You can use an object or picture as a prompt, or even identify certain words to incorporate in each person's turn.
Make a movie.
Let your kids use your phone, tablet, or other device to make their own movie. Most devices can download free editing software, including the ability to add special effects.
Organize a scavenger or treasure hunt.
Make an inventory of fun things, then hide them in- or outside your house. Next, give your kids the list, and send them off to see who finds the items first. Have a prize for the winner.
Paint faces.
Kids don't have to go to a fair for face painting. They can do it at home with simple kits.
Have a talent show.
Encourage your kids and their friends to demonstrate their greatest talents. You can even make it into a talent competition, with prizes.
Invent something.
Gather old household objects and see if your kids can invent something creative. Just be careful about the safety of items and what they might create!
Fix something.
One of the best ways to learn is by fixing something. Some parents go to garage sales specifically to look for things their kids can fix. Your kids will learn new skills, and might even be inspired towards a career in engineering, fashion design, construction, or more.
Conduct a science experiment.
There are plenty of ways to make science fun at home, such as building a volcano at home with simple ingredients. Look online or visit your local library for simple, kid-friendly science experiments to try with your kids.
Make a fort.
Kids love to enjoy their own secret places. Help them to use a sheet, blanket, and other items to build a private 'fort'.
Make a cardboard box house.
Let your kids turn a large box into a house, decorating it with paint, markers, stickers, etc. It's a perfect personal hiding place for imaginative play.
Decorate the windows.
Let your kids use washable window markers or peelable stickers to create their own images.
Have fun sculpting.
Your kids can use clay or playdough to come up with fun creations. Note: You can make your own playdough with simple ingredients, some of which can be baked for long-lasting mementoes.
Make popsicles.
Forget about store bought popsicles; you can help your kids make their own, using more nutritious ingredients with molds, sticks, juice, and fruit. (You can also use ice cube trays.)
Make paper airplanes.
Search online for different designs, then help your kids to cut, fold and fly them to see which goes furthest, highest, and so on.
Make your own puzzles and mazes.
Simple paper, pencils, and pens can keep your kids busy for hours, designing their own challenges for family and friends.
Make your own comic books.
Every author has to start somewhere! Encourage your kids to create their own characters and story lines. You can keep it simple, or have them bound in a book.
Stage a play.
Acting and story-telling support creativity, language skills, and much more. Encourage your kids to come up with a story line and script to stage a play. Let them rehearse and perhaps put together scenery and props. Alternatively, they can make puppets e.g., with wooden spoons or socks. When they're ready, invite family and friends for a free performance. Your kids can even design the invitations and programs.
Play dress-up.
Pull out some fun clothing, shoes, jewelry, and other accessories, for dress-up fun. Encourage your kids to play pretend as the characters they're portraying.
Enjoy a spa day at home.
Set up a mini spa at home, and help your kids paint their fingernails and toenails, style hair, and apply make-up.
Have a tea party.
Lay the table with a fancy tablecloth, napkins, and plates (or disposable items for toddlers), give your kids cookies and drinks, and let them pretend to enjoy a high society tea party.
Have a dance party.
Move furniture to create a dance floor, play your kids' favorite songs, and let them boogie their hearts out.
Have a pillow fight.
Pull out the pillows, have fun and giggle away.
Go thrift or dollar store shopping.
While not completely free, you can find some inexpensive bargains at local thrift shops and dollar stores. Bargain shopping teaches your kids how to buy more with less.
Make your own instruments.
There are plenty of things around the house to make into instruments, such as wooden spoons, pots and pans, plastic buckets, and more. Encourage your kids to be creative and learn about percussive rhythm and tone by creating their own music.
Participate in a 'do-it-yourself' workshop.
Home Depot has free craft workshops for kids ages five to twelve on the first Saturday morning of every month. Kids get to take their crafts home. Lowes also has free kids' clinics on the weekends.
Visit the library.
Learning is right around the corner at your local library! Many libraries have story-time and other free programs for kids.
Start a community book club.
Bring together neighbors to share favorite books, reading insights, and to inspire reading and learning. This activity is especially useful to keep your kids reading and fulfill summer reading requirements.
Start a social club.
Find a common interest among friends and neighbors, and organize a social club.
Play cards.
A stack of cards can keep kids busy for hours with simple or more complex games.
Play board games.
These are great on rainy days or in the evenings. If you don't have a board game, let your kids make one. Checkers is an easy option to make at home.
Learn how to juggle.
You just need a few balls or other soft, small objects – and lots of practice!
Enjoy a free concert.
Many communities have free concert series for kids and/or adults. Look to musical venues and parks for listings.
Visit a museum.
Check with nearby museums to inquire about free programs for kids and adults. Also, Bank of America and Merrill Lynch credit or debit cardholders receive free tickets to a number of museums around the country on the first Saturday of every month. Check out the Bank of America Museums on US program for more details.
Be a photographer.
Practice and develop photography skills, perhaps using an old camera if you're teaching your kids. Look in advance at photography of similar scenery, encouraging how to correctly focus, frame, and capture an image.
Learn some new jokes.
Teach your kids new jokes, or learn new ones together by searching online or visiting a local library.
Learn magic.
Magic is fun at any age. Try looking online for easy or more complicated magic tricks that you and your kids can try at home. Once learned, you can dazzle family and friends!
Learn origami.
Search online for fun origami tutorials, and learn how to fold, design, and create paper shapes and sculptures.
Making crafts.
You can either use store-bought craft materials, or get creative with items around your house. There are plenty of online suggestions to encourage creativity.
Make a scrapbook or collage.
Gather memorable or interesting photos and make your own collage or scrapbook, capturing fun memories for years to come.
Paint.
Try painting with fingers or brushes; or, get really adventurous by creating your own Jackson Pollock (the artist known for abstract drip paintings) by splattering paint on an old sheet, canvas, or large board.
Play charades.
This is a fun activity that can be made age-appropriate for almost any age. You can buy a game or an app, or come up with your own list of challenges. Get ready to have fun and laugh!
Bake and cook together.
An afternoon spent in the kitchen can support math and reading skills, as your kids help you measure, mix, and create treats or a meal for family and friends. It can be as simple as baking cookies, or as advanced as preparing a gourmet meal.
Play your own version of Pictionary.
Your family doesn't need to own the game. You can simply use paper, pens, and a free internet Pictionary word generator list.
Play a trivia game.
Have your kids challenge each other or friends with trivia questions, keeping tally of scores, maybe even on a difficulty point system like 'Jeopardy'.
Visit a pet store or Humane Society Shelter.
If your or your kids love animals, go to a local pet store or shelter to enjoy some furry (or not-so-furry) friends. Be sure to warn your kids in advance that this is like going to a mini zoo, and that no pets are coming home today (unless that's part of your plan). Also, consider volunteering.
Learn a language.
Ask your public library if it offers any free programs. Alternatively, check out YouTube for online lessons in whatever language you or your kids find interesting.
Travel the world from the comfort of your own home.
You can learn so much about the world through the Internet. Look at a world map, then choose a different city or country to 'visit'. Look at pictures and learn about its culture, history, currency, language, major attractions, and more. Perhaps even consider a traditional meal from the area, by preparing a meal together at home, or by eating out.
Exercise and get fit.
There are plenty of healthy activities you or your kids can enjoy without going to the gym. Go walking, running, hiking, biking, jump rope, play tag, do push-ups … the list goes on.