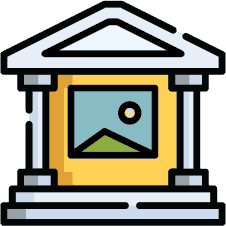 In addition to numerous museums that speak to the region's history, Maryland has abundant opportunities to enjoy nature trails, gardens, and the waterfront. And don't forget your local public library!
The Walters Art Museum (Baltimore) exhibits hundreds of examples of global art, spanning from ancient Egypt to contemporary works.
View an eclectic range of historical items and learn about the area's history at The Museum of Howard County History (Ellicott City), located in an old stone church at the top of a hill.
The Baltimore Museum of Art (Baltimore) started with a single painting in 1914, but now has 95,000 works of art, including the largest collection of works by Henri Matisse in the world. They offer a list of topics and activities to enjoy while touring the exhibitions with your kids.
The 142-acre Benjamin Banneker Historical Park & Museum is named after Benjamin Banneker, considered the first African American scientist. Visit the split log colonial cabin and herb and vegetable gardens, see the exhibits on astronomy and history, or hike the nature trails.
The National Security Agency (NSA)'s National Cryptological Museum houses thousands of artifacts telling the history of cryptology. Adjacent Vigilance Park features a collection of reconnaissance planes.
The Harriet Tubman Underground Railroad Monument has no statues or engravings. Harriet is memorialized in the land and water of this new National Park. It features Stewart's Canal where Tubman worked, and the home site of Jacob Jackson, an accomplice of Tubman's.
Not for the faint of heart, challenge yourself to hike the Billy Goat Trail (Carderock/Great Falls).
Stroll around beautiful Sherwood Gardens (Guilford), where 80,000 tulip bulbs are planted every year!
Have a picnic at Quiet Waters Park (Annapolis) and enjoy the walking trails and bike paths through forests and fields, the grassy play areas, and the playground equipment.
Meet the rescued horses and hear their stories during daily tours of Days End Farm Horse Rescue (Woodbine).
Explore the historic barns and outbuildings or hike the four miles of trails at Mount Pleasant (Woodstock), a 300-year old farm.
Step back in time at Hancock's Resolution, one of the nation's original family farmsteads. Bodkin Creek was mapped by Captain John Smith in 1608, while the farmhouse and milk house date back to 1785.
Glen Echo Park (Glen Echo) offers a number of free activities for youngsters, including free Junior Ranger activity booklets, a picnic area, and playground.
Brookside Gardens features various cultivated landscapes, including an outdoor butterfly garden, rose garden, and a Children's Garden that reveals how plants relate to classroom subjects including math, music, and art.